Flying Bisons is a digital consulting company that provides UX/UI Design and Strategy, Customer Experience, Web & Mobile Development, and Content Production. Panattoni is Flying Bisons' customer, and the largest industrial real estate developer in Europe. Because they operate in so many countries, Panattoni needed a trouble-free CMS for their content managers that also supported their multilingual content. Flying Bisons, now an official Partner, had already worked closely with Sulu, and the maturity of the CMS and the reliability and expertise of the team made it their top choice.
Easy maintenance and multilingual content was needed for Panattoni
Panattoni has a broad reach across Europe, and they present content in each country's native language, as well as in English, so they needed a CMS that could handle multilingual content with ease and accuracy. Additionally, they wanted to pivot away from creating their own systems. "For a long time, we created websites and CMSs for our clients, which were 100% developed and implemented by us," says Pawel Sobociński, head of development at Flying Bisons. "Of course, we tried to create libraries and find common components, but such maintenance always caused problems because each project was slightly different." Having faced these challenges before, Pawel knew they wanted a low-maintenance CMS that would be simple for their developers to operate and maintain. Not many content management systems are able to accommodate both of these complex and somewhat contradictory needs.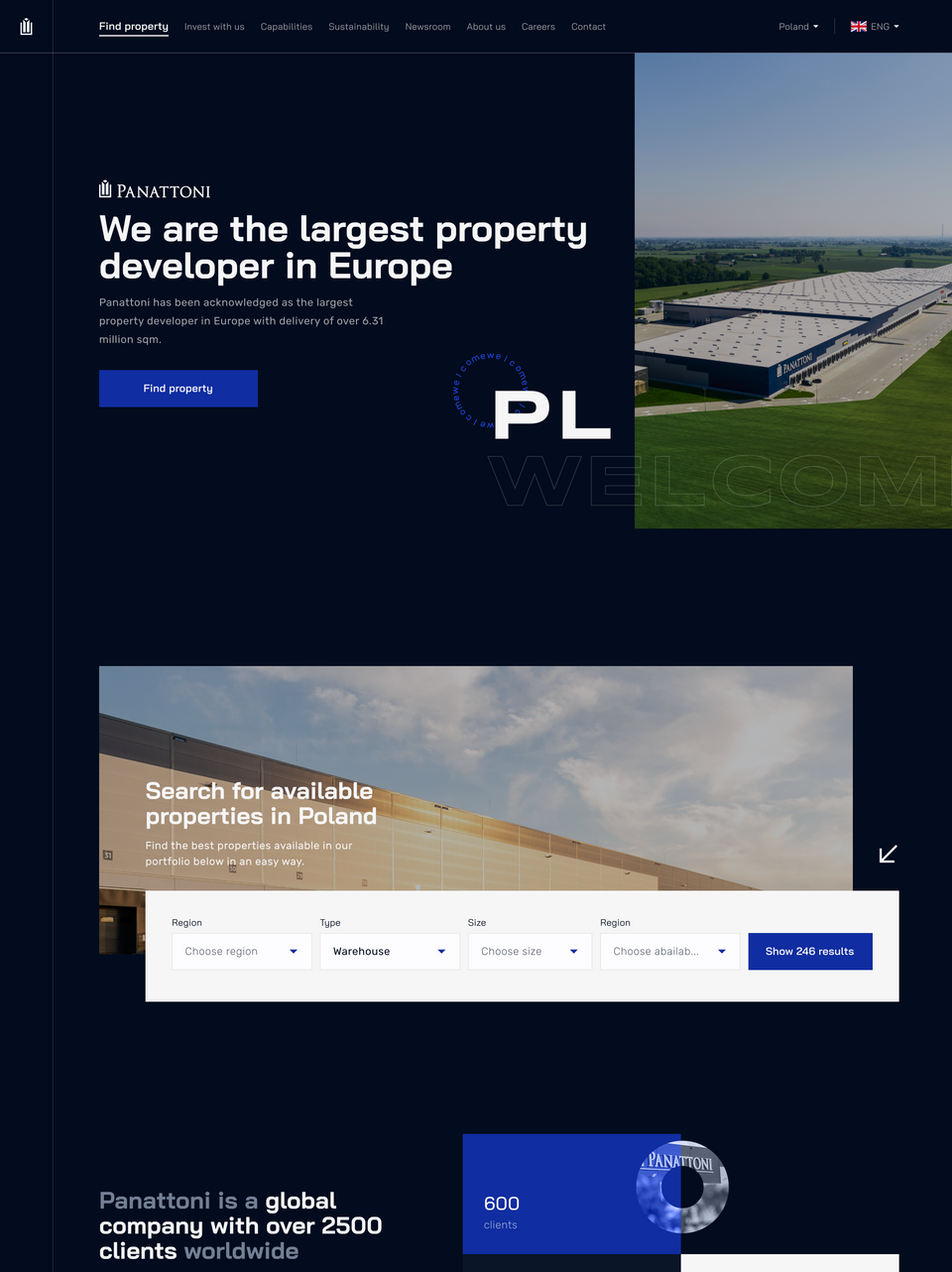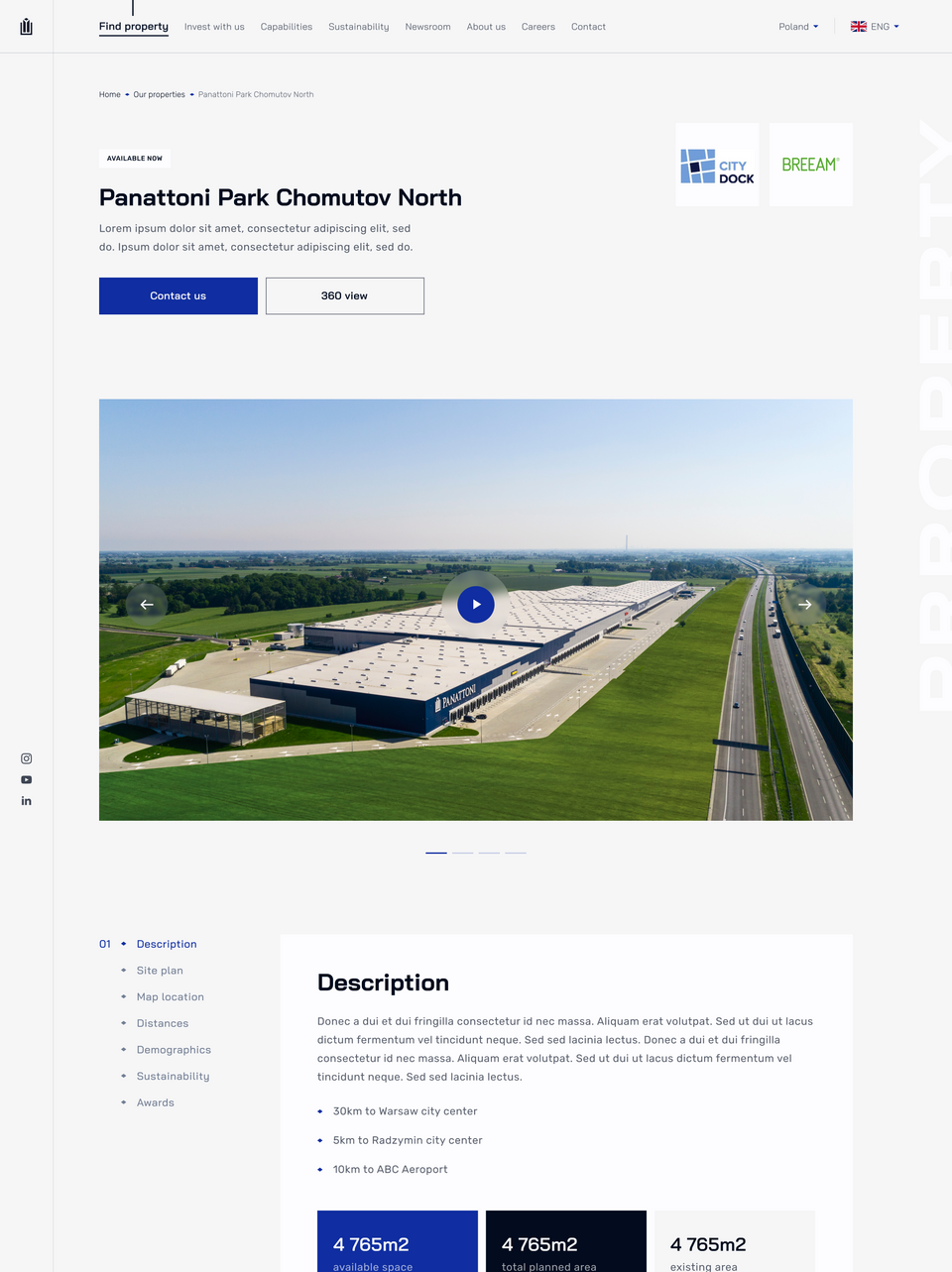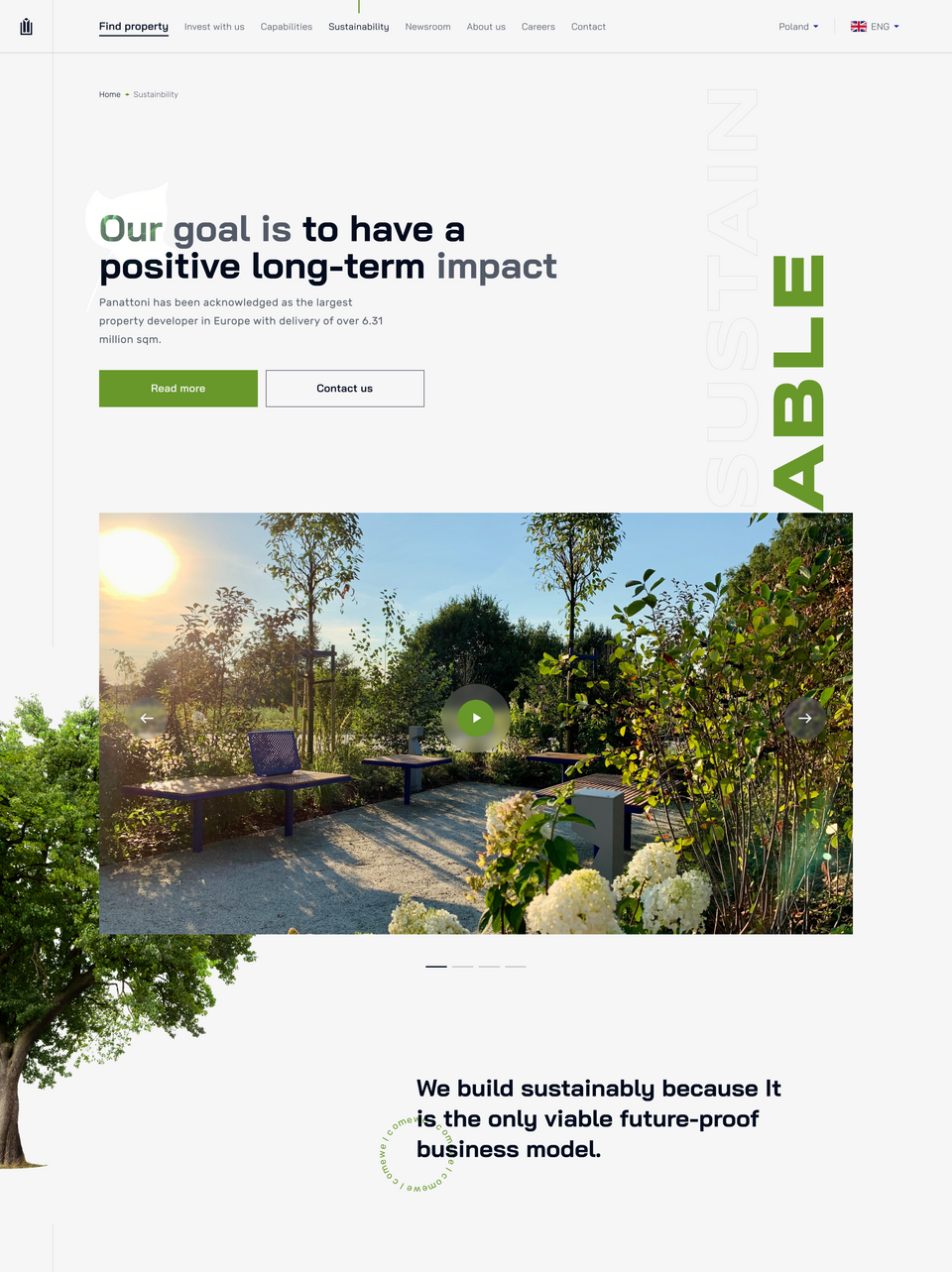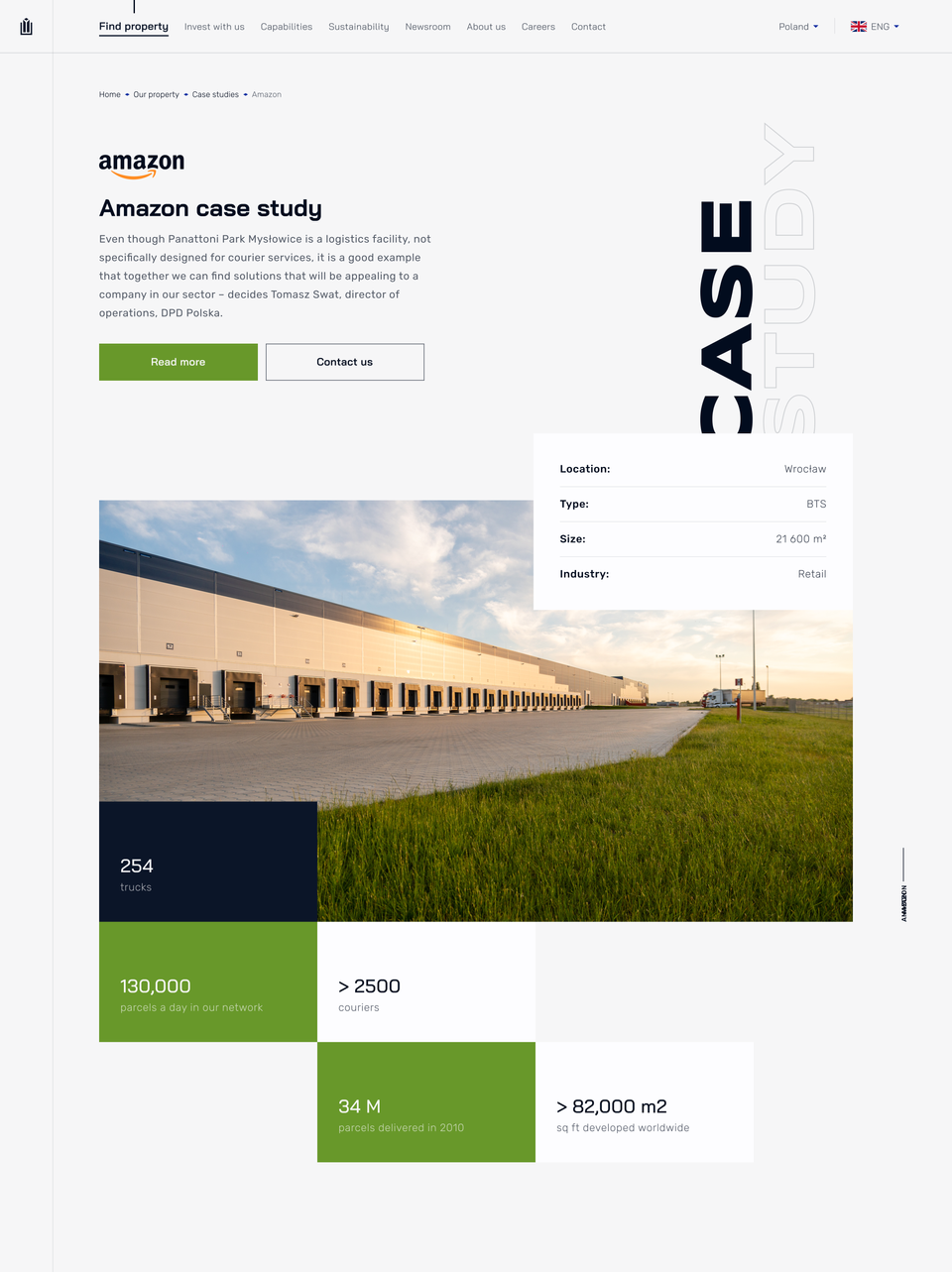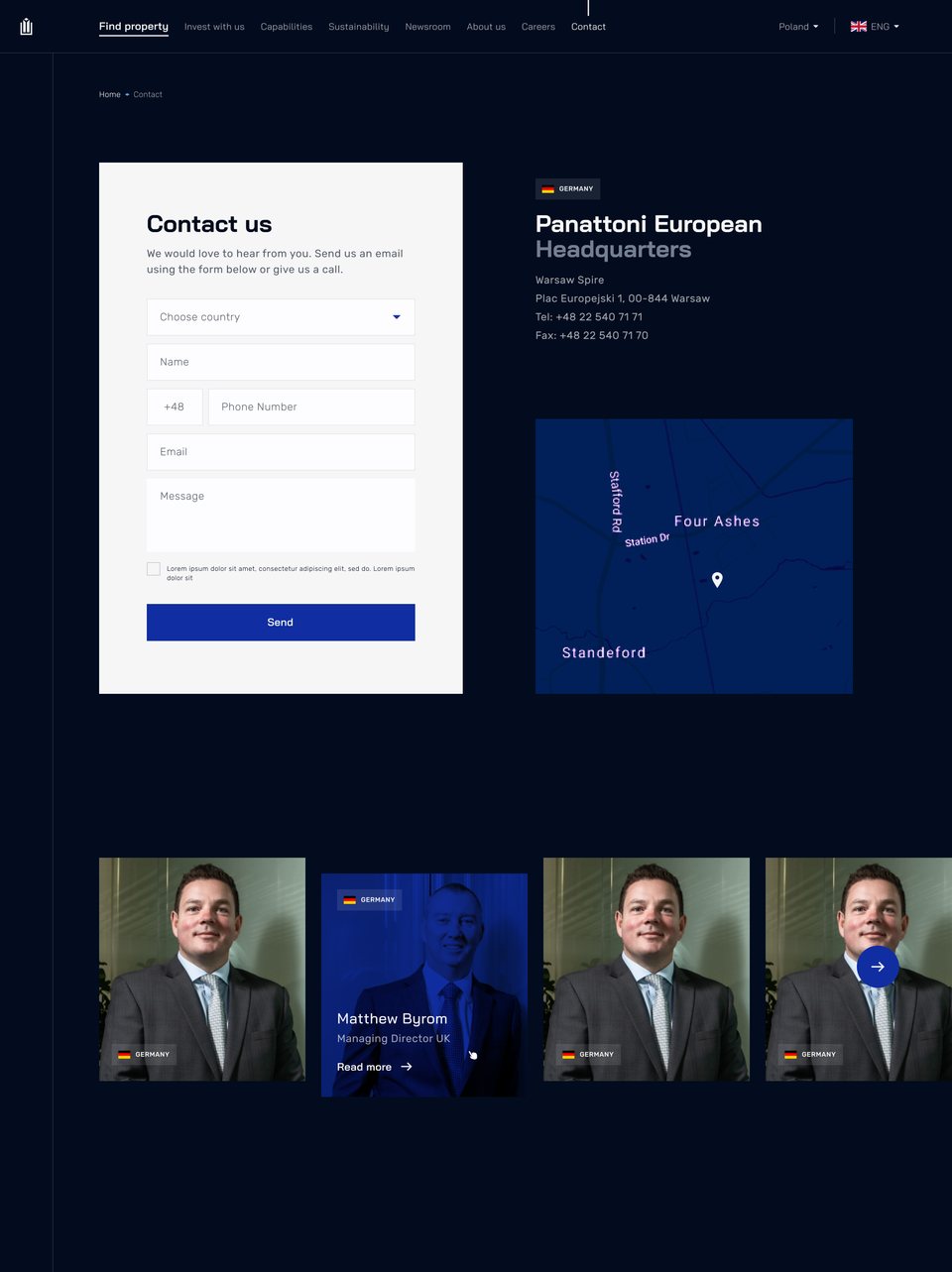 Previous positive experiences, shared values, and good communication tipped the scale in Sulu's favor
Sulu was a top pick for the Panattoni project for several reasons. For one, Flying Bisons' previous experiences with Sulu were beneficial and influential. "We started using Sulu before we were partners. I really love how they work on Slack because they try to help everyone," says Pawel. The Flying Bisons team had also been impressed with Sulu's comprehensive documentation and "social proof." "Sulu is already a mature project that has good documentation and a lot of case studies of implementation," says Pawel.
Flying Bisons and Sulu also shared similar values around open source software. "As a company, and as a community of developers, we use a lot of open source products. I would say 90% of the code services that we use are open source, and we share this with Sulu" says Pawel.
For the Panattoni project, Sulu's technical knowledge and prompt communication served them well. "For this project, our developers were in close contact with the Sulu team through Slack. This form of contact works very well for us, we always get specific help when needed, especially for technologically difficult questions." says Pawel.
Flying Bisons used Sulu to enable multilingual sites on a wide scale, centralize management, and control access
Panattoni's global presence put various aspects of Sulu's multilingual functionality to the test. The centralized Sulu panel allowed Flying Bisons to easily oversee all the multi-language versions of a page. "In our portfolio, we have many big clients like Panattoni who require multilingual pages, and the Sulu solution works perfectly for this. The Sulu panel is so intuitive that it allows you to conveniently manage the content of websites for over 20 language versions. In two clicks you can see the content in the other languages of the website. It's so easy to use," says Pawel.
Flying Bisons also found Sulu's user roles permissions critical for such a large organization as Panattoni. "With Panatonni's presence in over 12 European cities, each local service is managed by a different team and each of its members has different levels of access. The user roles functionality was very necessary," says Pawel. Sulu's webspaces came in handy as well. "We can keep assets for multiple regions in one place. Thanks to this, the client can also develop on a global scale without the need for additional large financial outlays," Pawel pointed out.
Multiple Sulu features allowed Flying Bisons to shorten development time, save effort, and improve efficiency overall. Snippets helped the team avoid section and module duplication, and templates streamlined page creation. However, Flying Bison's biggest challenge arose when it came time to import data from one of Panattoni's external databases. This database contained detailed information on thousands of warehouses located in several markets — each in local and English language versions. This was a massive amount of data, and the existing structure was very different from the new version the team wanted. "For this purpose, we managed to write importers that allowed us to import the data into Sulu so that it could be easily edited. We saved a lot of time by not having to manually move them," says Pawel.
Using Sulu cut development time, saved money, and helped Flying Bisons take on larger clients
Sulu's carefully considered features saved Flying Bisons, and their client Panattoni, both time and money. "Sulu cut the development time, which is great for our developers, but it also meant less hours billed for our client. Sulu saved us a lot of time and did not strain the client's budget," says Pawel.
Sulu also helped Flying Bisons tackle a large client with complex needs like Panattoni. "What made us most excited about this project was its scale, the number of language versions, and the complicated business logic. Creating a website that meets the various needs of individual local markets was not an easy nut to crack, but we met this challenge with the help of Sulu," says Pawel.
This experience with Panattoni may even help Flying Bisons with other clients. "It is very possible that we will soon implement a project where, thanks to the Sulu webspaces, we will migrate three large websites from WordPress to Sulu. The client will be able to control content for three websites from one administration panel," says Pawel.
Sulu helped create a complex, multi-language platform tailored to the client's needs
Flying Bisons' work for Panattoni was a full-cycle product development from research, strategy, and design, to developing global and local corporate pages for the whole of European markets. Flying Bisons went beyond the original design and created a new version that was fresh, unique, professional, and nothing like Panattoni's competitors. The implementation of the Panattoni project earned an "Honorable Mention" on Awwwards, which recognizes exceptional work done by web agencies around the world. And the project isn't done yet, according to Pawel. "We continue to cooperate with the client, develop the created website, and launch its subsequent versions on other domains."
Contact Sulu to see how they can help you efficiently solve client challenges.
Concept, design and implementation by