Küchengötter ("Gods Of The Kitchen") is a large, high-traffic recipe website with over 40.000 recipes online and up to seven million visitors per month. Back in 2007, when the interactive web was still in its infancy, the portal was founded with grand designs of user-contributed recipes along with professionally produced content. Their ad-based revenue model makes them reliant on high numbers of page views. So the agency Intosite embarked upon a relaunch in 2015 to improve web-page performance and protect against outages that were eating into revenue. Several years have elapsed since the new Küchengötter went online, and it is still highly performant thanks to future-proofed technology.
Users want fast service
Ensuring high-performance on recipe websites like Küchengötter is challenging. When a visitor requests a recipe, the system needs to assemble a lot of data. This includes each ingredient, the cooking steps, ratings, and similar recipes. Multiply this by a high number of queries due to the website's popularity, and you can understand why developers find it difficult to tune these websites for speed.
Adrian Korte, Product Manager responsible for Küchengötter, explains how this affects the business model: "Küchengötter generates revenue through advertising, so the site relies on high traffic." People searching for recipes want information fast, and will quickly look elsewhere if they are kept waiting. "If the server is down, you notice it straight away because revenue takes a dive and people don't give you a second chance."
Uptime is of the essence
In 2015, the site needed a relaunch to bring it up to speed with modern developments. "Mobile support was very limited at the time." Until this point, a Java-based CMS was in use. Adoption and support for were limited, putting Intosite at the mercy of a small number of professional agencies.
Availability around the clock and on weekends is of existential importance for Küchengötter. "Outages impact on revenue immediately," Adrian says. "We learned this from the old website, which was notorious for bringing the server down almost every week."
Since the relaunch, uptime has been 99.99%.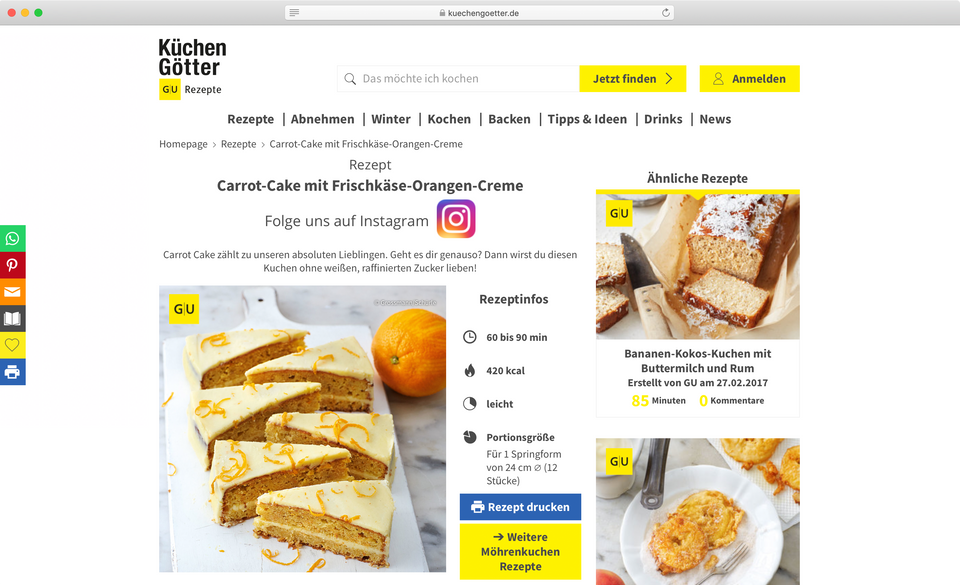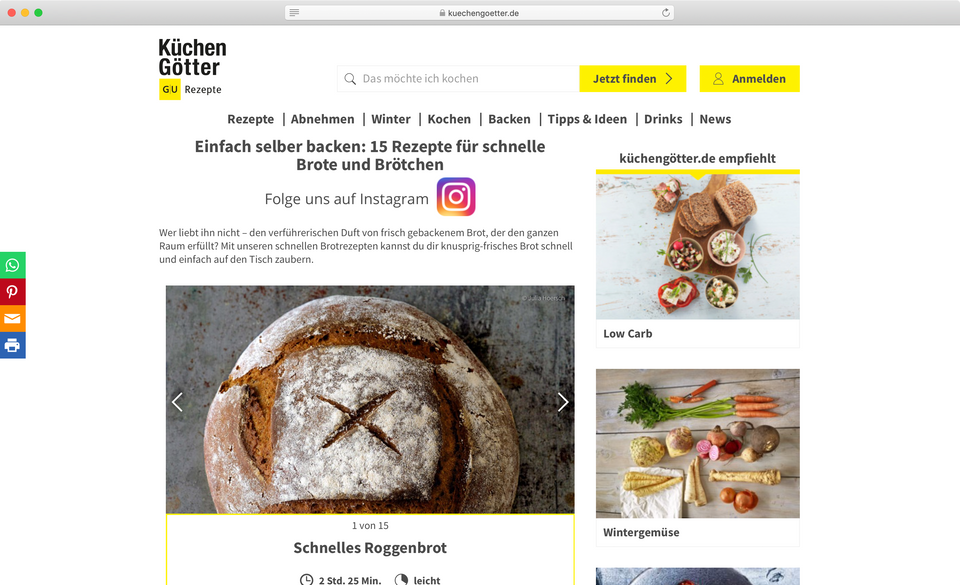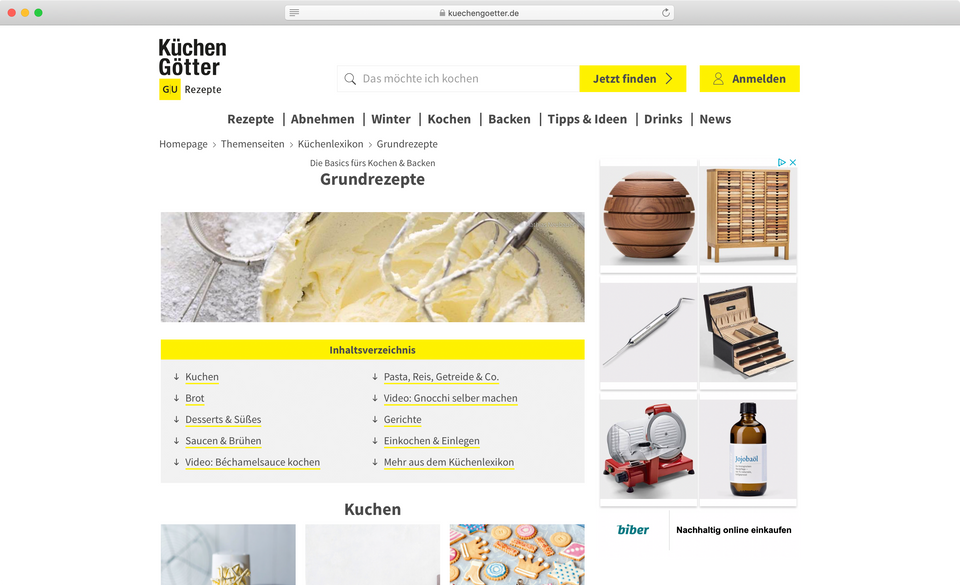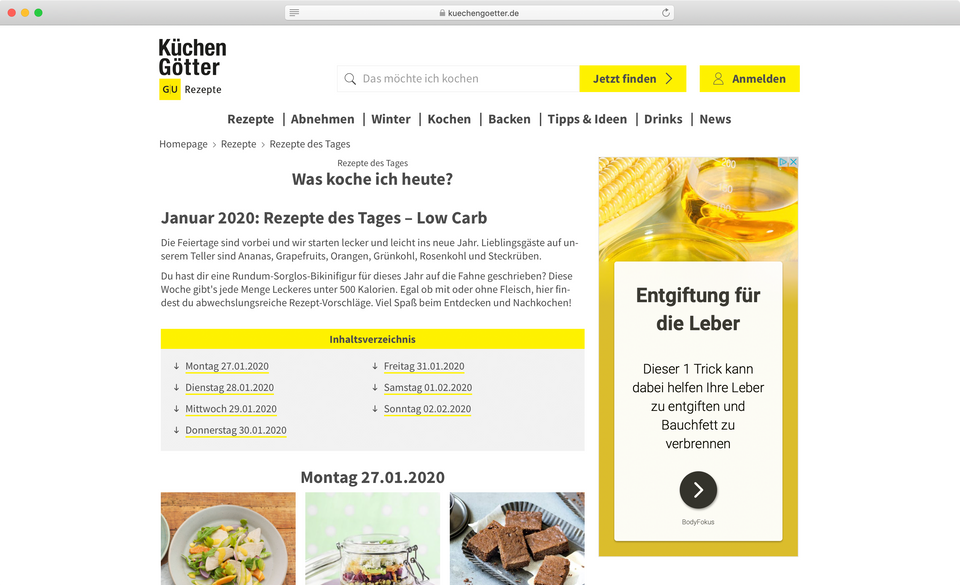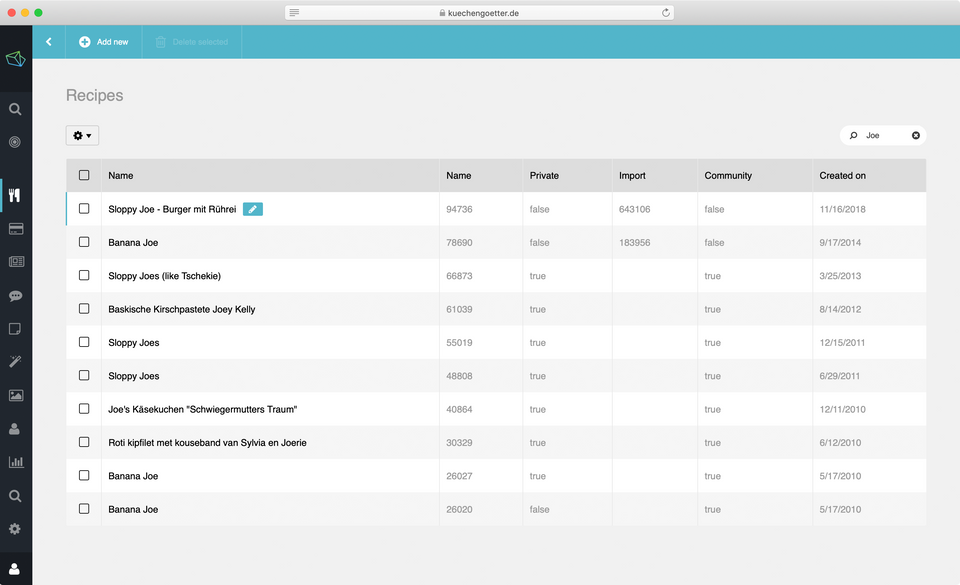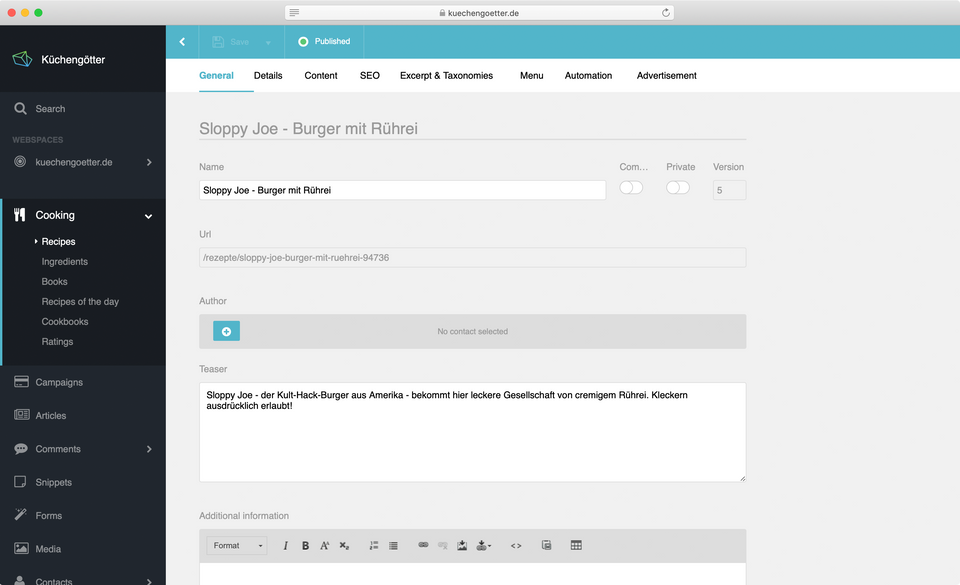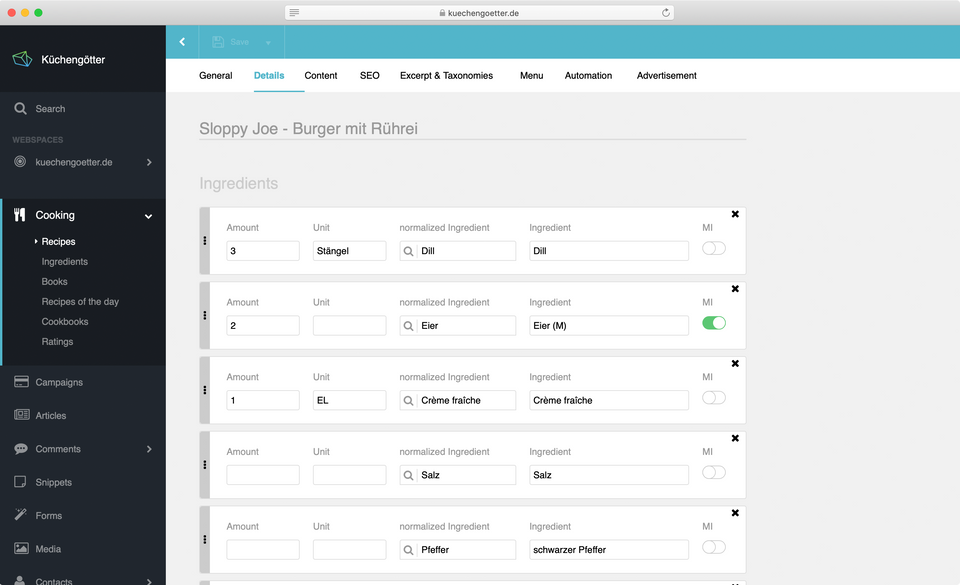 No lock-in: Intosite keeps their options open
Following a review of the CMSs on the market, a senior developer drew Intosite's attention to Sulu after seeing a presentation at a Symfony user group.
With the help and support of the Sulu team, they migrated the data into Doctrine entities, including a custom-developed bundle for the recipe data type. This was a laborious task because they had to rebuild the site entirely. It was an experience they are not eager to repeat.
"One reason we decided to try Sulu was to keep our future options open," Adrian says. "Sulu is essentially Symfony with a content management layer on top. This means we're free to use our data with other PHP applications in the future without completely rebuilding everything."
The implications for recruitment and retention also make Sulu attractive. "We don't have in-house developers on this project, but I'm sure if we needed to recruit some, it would be easier than finding expert staff with experience in other CMSs. In the past, it was difficult to find professional agencies for specific CMSs who are available around the clock and on weekends."
But Intosite show no signs of abandoning Sulu. An upgrade to 2.0 is planned for 2020, which will future-proof the vertical and extend its lifetime well into the future.
High-performance supports ad-driven business model
The result of the relaunch is a powerful web application that can deliver snappy load times despite a complex data structure and high traffic levels. Küchengötter is built on a future-proof technology stack that leverages the power of Symfony and has eliminated the regular outages that were eating into revenue.
The benefits go beyond performance and user experience. If they ever need to recruit, Intosite can access the full pool of over 600,000 Symfony developers and aren't limited to those with knowledge of an obscure CMS. And should they decide to take their entities elsewhere, they are free to rebuild their site with another application, including another CMS, without laboriously rebuilding the entire website.
A recipe for success
"We're very happy with Sulu, which is a great CMS and a strong partner," explains Adrian. "We now use Sulu in other flagship online magazines, and we've been able to reuse code from Küchengötter for some of them."
What's more, website performance and uptime, both crucial to revenue, are vastly improved.