Allianz Cinema is an annual open-air cinema series set against majestic backdrops. The organizers, Cinerent, report that the 2019 event encompassed 56 evenings of film screenings, entertaining between 1,700 and 2,200 guests each in Basel and Zurich.
As the format has expanded over the years, so has the number of stakeholders, systems, and transactions involved. Putting on this many evenings for audiences of this size comes with organizational challenges. Allianz is the title sponsor, but an array of other supporters and sponsors also contribute to making the event possible. Since its beginnings in 1989, manual processes, such as the spreadsheets used to coordinate ticket allocations for sponsors and partners, had become unwieldy. It was time for a seamless online experience for guests — who had to book tickets via a third-party ticketing website — as well as for sponsors and partners.
Unified platform benefits all stakeholders
"Our main aims were to make the user experience seamless. We wanted to fix the problem that guests had to leave our site to buy their tickets. We also wanted full ownership and knowledge of the customer data on ticket sales so we could improve our marketing efforts and campaigns," says Daniel Frischknecht Knörr, Cinerent COO.
The reservation, ticketing, and eCommerce systems (including generating self-service, printable ticket PDFs), content management, and many business processes were integrated into a single platform. Frontend users — guests — can now find a show, and book and print tickets all in a few minutes from any device, or forward tickets to friends with their own password-protected account. Cinerent team members who use the backend admin interface get a single, centralized portal to manage it all. And Cinerent is now able to use its ticketing data to measure, and market to, its enthusiastic audience.
Allianz Cinema is an excellent example of a type of project that Sulu CMS excels at. It is a multi-featured web application combining complex, custom business processes with content management. One of the reasons Sulu was up to the task is because it is built on the Symfony PHP framework. Symfony is ideal for creating custom applications to handle whatever business logic you throw at it. Sulu adds the missing CMS layer—user access and management, content authoring and editing, and a beautiful, intuitive UI—and is 100% compatible with the popular developer toolset.
"We had to get the website and ticketing system developed in time for the start of the 2019 season," says Daniel Frischknecht Knörr. "There was not much time for testing." Cinerent relies on ticket sales and sponsorship to finance the season, and the new system is dependent on self-service in both areas.
Getting this project right the first time was mission-critical. Thomas Schedler, Sulu Project Lead, credits Symfony as a valuable base technology: "It's great for rapid development, and we know we are building reliability and maintainability into our projects." After all, the new website needed to deliver some significant business value, including an intuitive administrative interface, a ticketing shop with extensive reporting, a self-service area for sponsors to acquire tickets according to their specific conditions, and an interface for automatically importing film data. And, as Daniel Frischknecht Knörr reports, "Everything worked with no major bugs."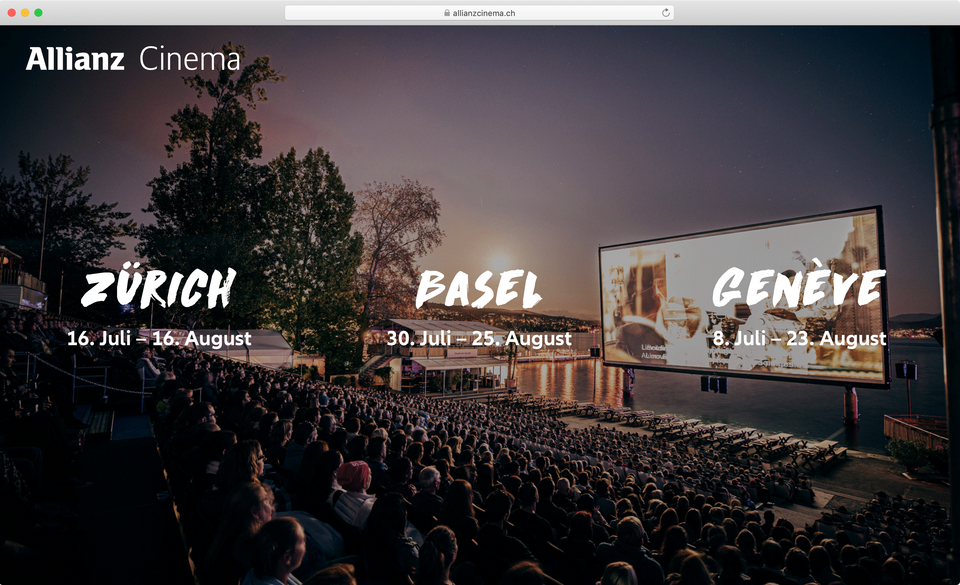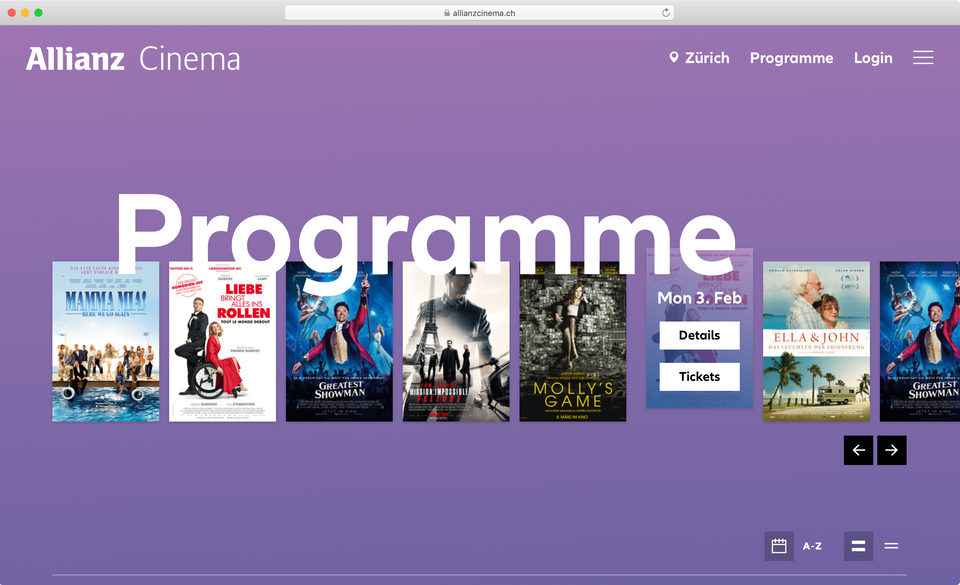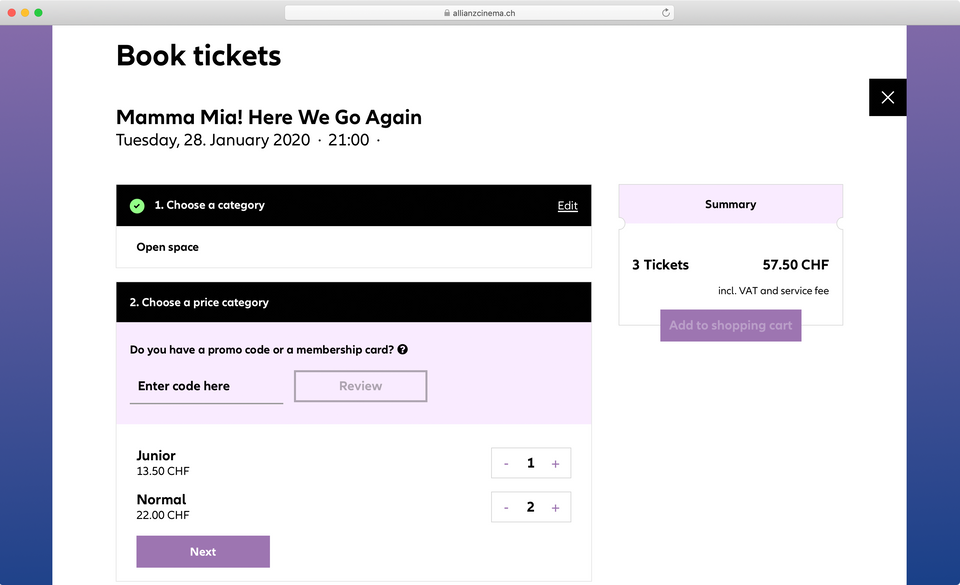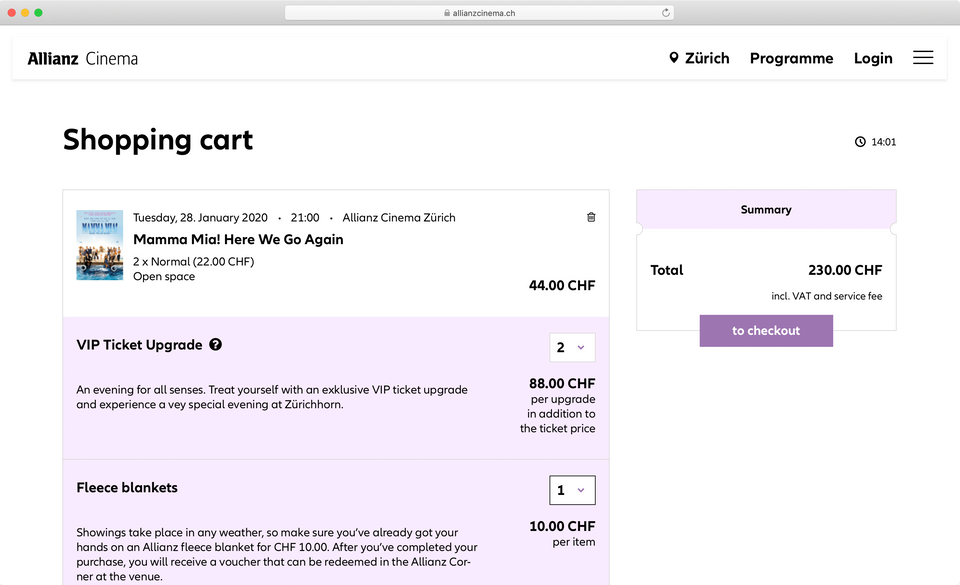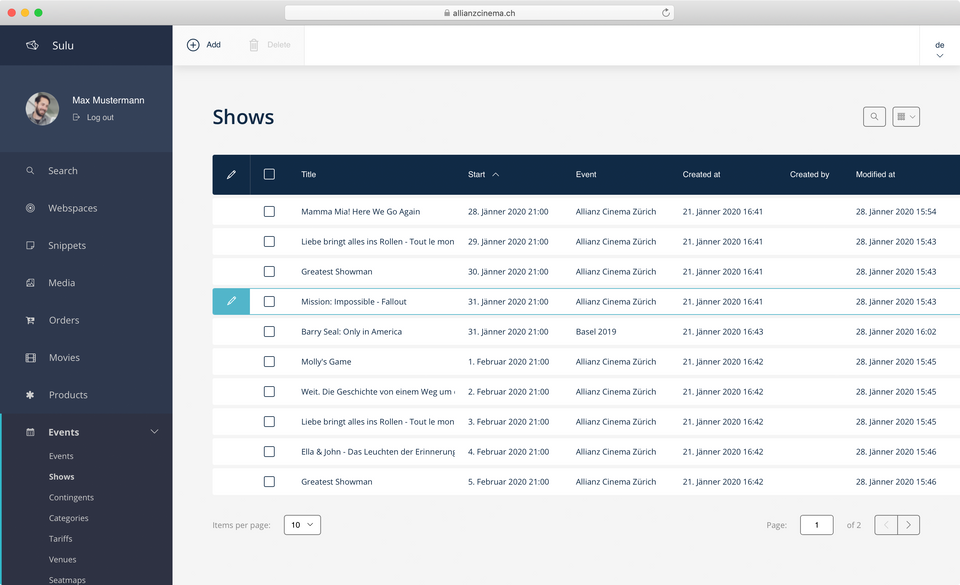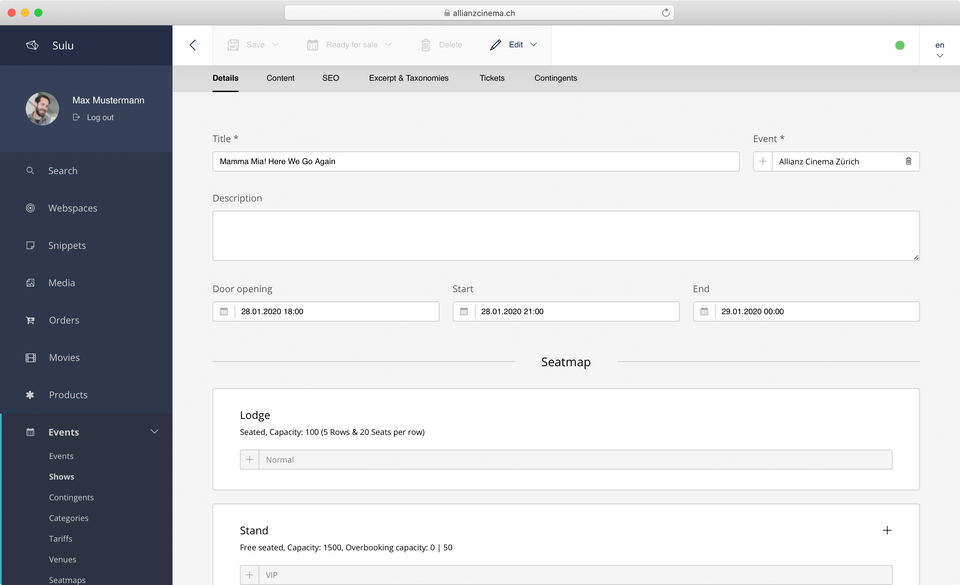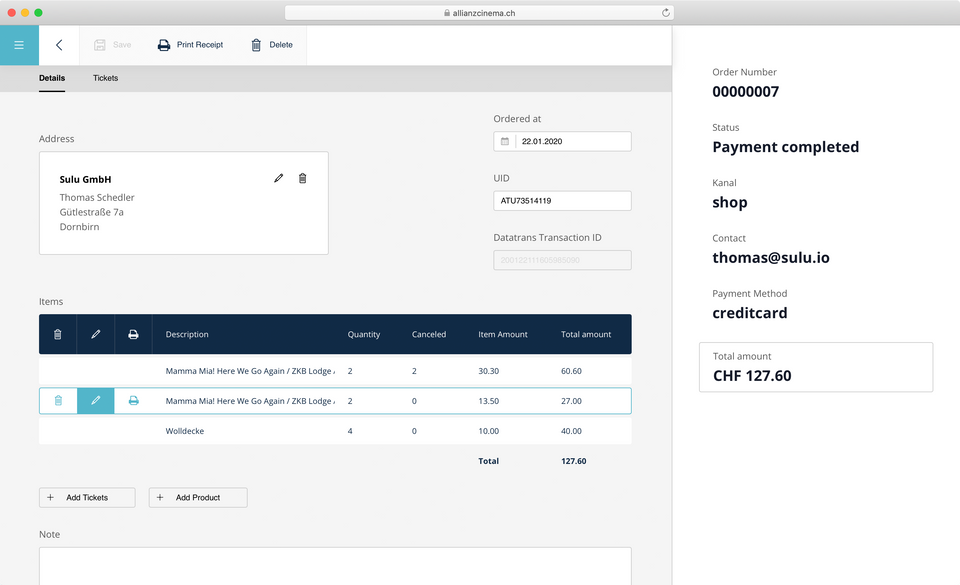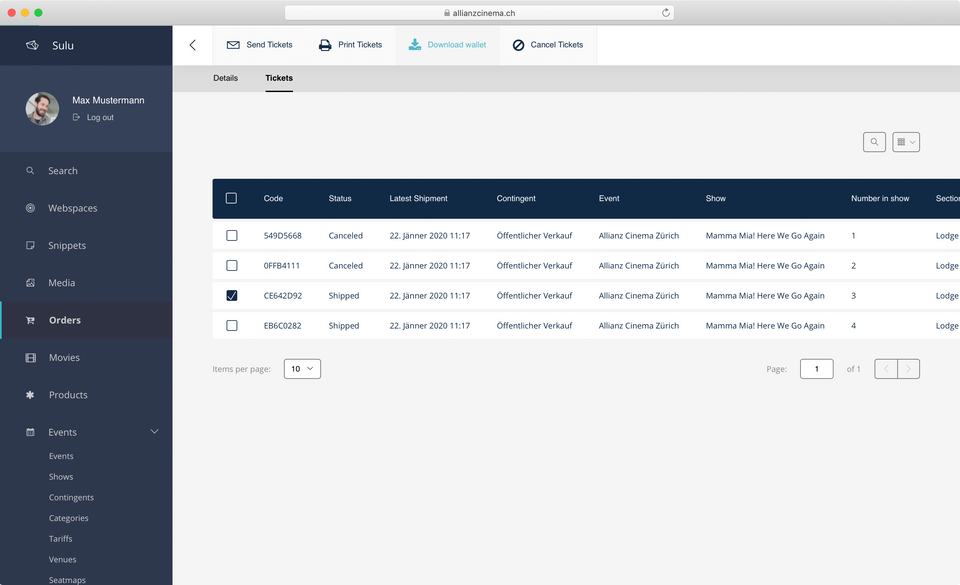 Increasing efficiency and value
"The promotions tool gives us everything we need to carry out marketing activities like retargeting, welcome emails, and other individually-tailored campaigns," says Daniel Frischknecht Knörr. "It's now quick and easy to set up promotions to put the needs and ideas of sponsors and partners into action."
For guests, the ticket-buying process is seamless. Sponsors can collect their own allocated tickets, saving the team time. New seasonal recruits arrive afresh every year. Sulu's self-explanatory interface helps them get up and running quickly. Film data is now imported automatically, including text and images, saving lots of manual entry work. "We show around 50 films every year. This has saved us many hours that we can now use for other tasks," Daniel adds.
Not only does Cinerent keep and benefit from their own ticket sales data, but they have also enjoyed a vast reduction in fees charged by the external ticketing provider because most of their 100,000+ yearly guests book tickets through the new website.
The Sulu approach pays off
"The new website is an investment in our future," says Daniel Frischknecht Knörr. "Since it went online, it's already made life in the office less stressful."
Allianz Cinema is an excellent example of what Sulu's approach to content management means in practice. It is designed for bringing all these complex entities — sponsors, guests, viewings, locations, times, and more — into a consolidated interface and handling a palette of business tasks from ticketing, to importing content, to data-driven promotions. Leveraging Symfony helped get the project developed, tested, and rolled out practically bug-free in just six months. And it delivers it all from a polished, intuitive interface that regularly changing seasonal staff can understand and use quickly.
Contact us to learn more about how Sulu can help deliver your business's online needs, no matter how complex.