Packed with Great Features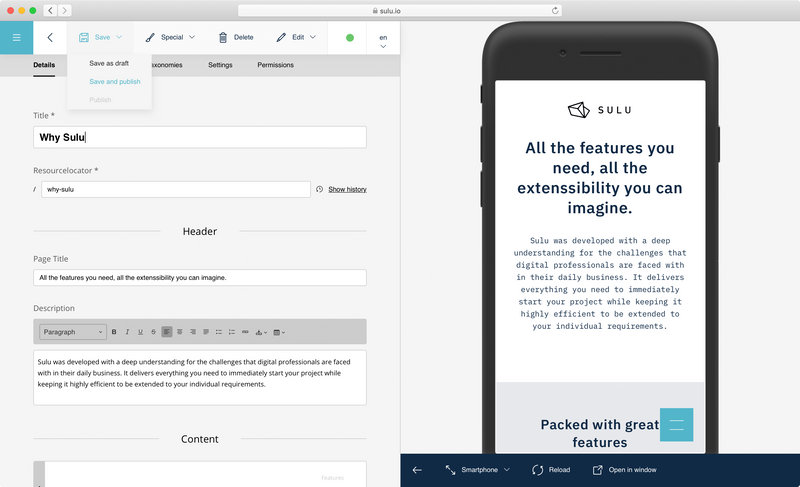 Full Content Life Cycle
Create, edit, and publish content all within an intuitive, simple-to-use admin backend.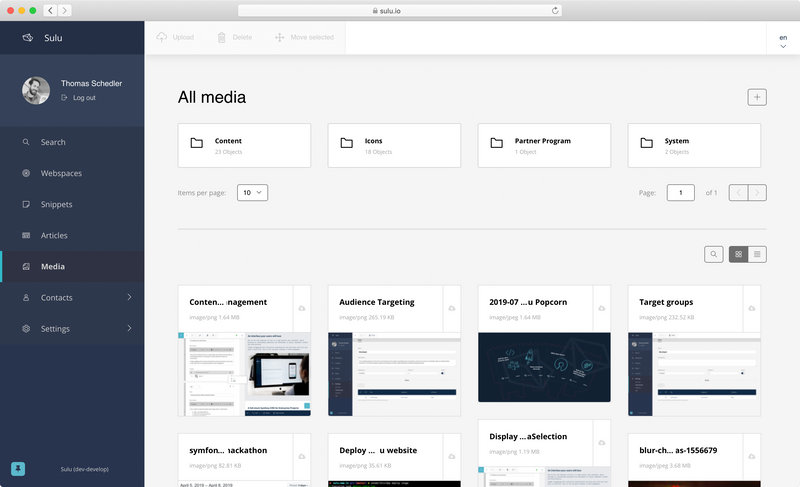 Asset Management
Upload and (re)use any media type, built-in file organization features, search engine optimization, and much more.
Multilingual
Comprehensive support for multilingual content, administration, and publishing in any language.
Multi-Portal
Create and manage as many websites as you need with a single installation.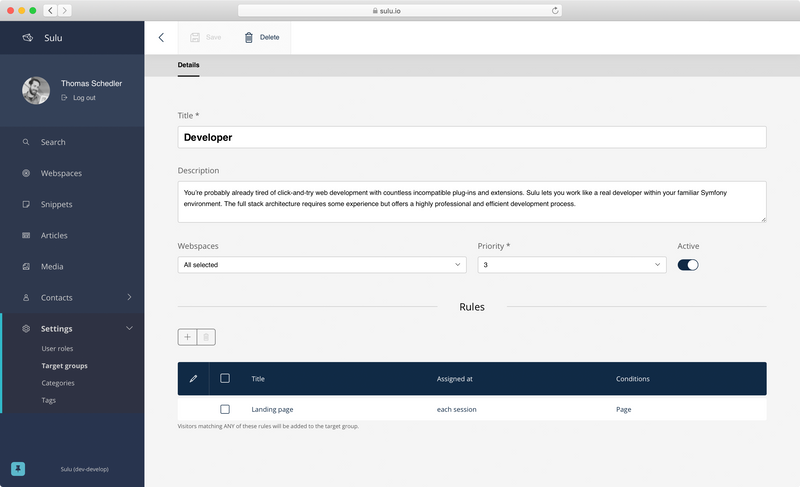 Personalized Content Delivery
Create and publish content for dedicated target groups and enable highly personalized user experiences.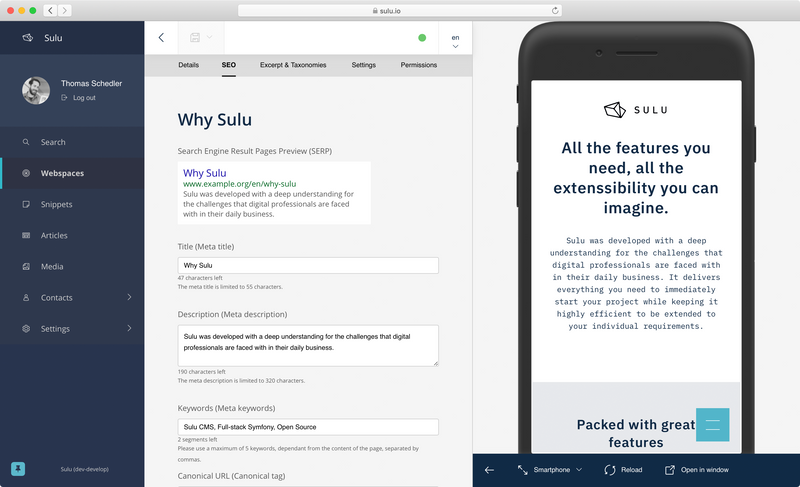 SEO & Digital Marketing
Digital marketer's toolkit: SEO, deep analytics integration, and much more.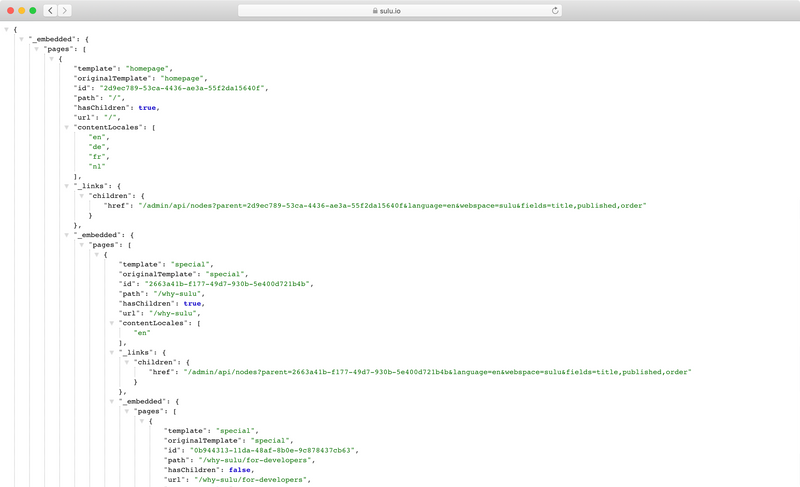 Headless / API-First
Easily connect your data providers with Sulu and publish content to any presentation layer.
Focused on the Needs of Digital Experts
Today's digital projects require flexible, modular technologies to meet their specific needs and reflect their business processes. Customization is essential for success in fast-moving markets.
Sulu for Digital Agencies
Sulu gives digital service providers and agencies a robust and reliable technical foundation to build solutions that help their clients meet the challenges of digitalization. Sulu looks promising for people who want a CMS that is also developer friendly.
David Buchmann, Software Developer – Liip AG
The attention to UX by the Sulu team impressed me from the very beginning.
Lukas Kahwe Smith, Software Developer – Liip AG